High Volume CNC Machining Services
---
HIGH VOLUME CNC MACHINING SERVICES
Yujia offers high volume CNC milling services, specializing in process control instrumentation, medical, telecommunications, aerospace,3C and electronic applications. A leading Dongguan metal fabricator, we provide high volume machining services for clients worldwide that meet their exact requirements and tolerances.Yujia is equipped with several machining centers and milling machines, able to machine to high volumes. Our expert engineering and production staffs are supported by our company-wide commitment to quality and customer satisfaction. At Yujia and Manufacturing we are proud of our reputation for manufacturing the highest quality precision machined parts that meet or exceed our customers' expectations.We compliant and our manufacturing processes are ISO 9001:2015 and IATF 16949:2016 certified supplier ,so you can be assured that your parts will meet or exceed the quality and workmanship you require.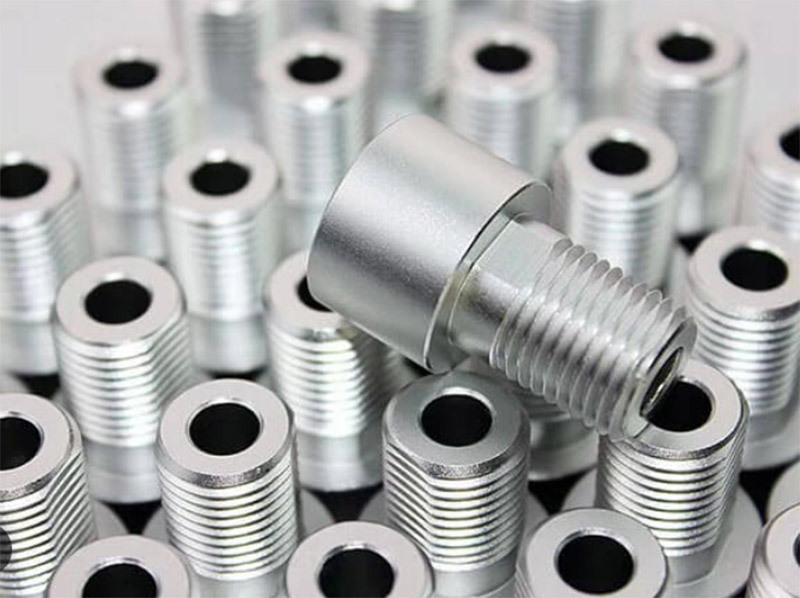 HIGH VOLUME PRECISION MACHINING
Our 16,000 sqms facility located in Dongguan city, near HUAWEI factory about 10km. Yujia is equipped with multi-axis (3axis,4axis,5axis) CNC machining centers and Wire EDM equipment, offering efficient precision custom machining,turning, drilling, milling, boring, contouring, and surfacing of simple and complex shapes. They offer excellent repeatability and are able to work to fine tolerances, ensuring that your finished product will meet your required specifications and are perfect for quantities of over 1,000 pieces per run. With our high standards of quality in machining and finishing, we will ensure that every product exceeds standards. Our automated CNC machining and Wire EDM equipment is integrated with our laser cutting, punching, forming, rolling, welding, hardware installation, and finishing equipment to provide complete machining and fabricating services. We offer CNC milling for a range of materials, specializing in stainless steel milling, carbon steel, aluminum, nickel alloys, titanium alloys. We are also able to perform precision CNC machining for plastics including Nylon, Acetal and Delrin.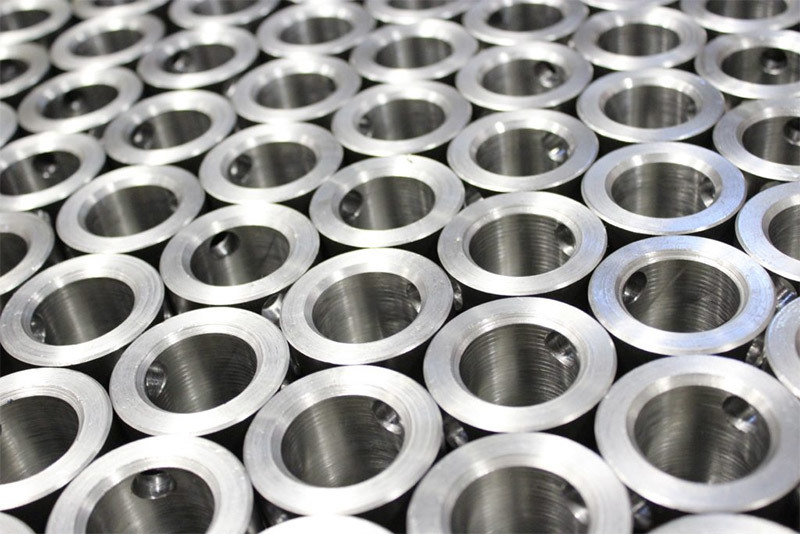 Our CNC machining capabilities
Our CNC machining capabilities include a wide range of services, from aluminum CNC machining parts to high-volume precision machined parts for medical devices, automotive, aerospace ,3C, electronic and semiconductor applications. As a machine shop near me, we specialize in CNC machining , providing precision machining service for small quantity CNC machining and small parts fabrication.
With our expertise in 3C and electronic CNC machining we are able to deliver precision CNC parts and precision CNC machined parts that meet the highest standards of quality and performance. As one of the top high precision CNC China suppliers, we offer CNC machining on demand to help you bring your designs to life quickly and cost-effectively.
As a CNC machining parts supplier and CNC machining parts manufacturer, we are committed to delivering the highest quality CNC machining parts China has to offer. Whether you need small parts machining for semiconductor applications or high precision machined parts for medical devices, we have the experience and expertise to meet your needs.
So if you're looking for a reliable CNC machining parts supplier or Chinese machining manufacturers, look no further than our CNC machining capabilities. Contact us today to learn more about our rapid prototype machined parts and CNC machining small parts services.
What is CNC Machining?
CNC machining is a manufacturing process that uses computer-controlled machines to remove material from a workpiece to create a final product. is a widely used manufacturing process that uses automated, high-speed cutting tools to form designs from metal or plastic stock. Standard CNC machines include 3-axis, 4-axis, and 5-axis milling machines, lathes, and routers. This process is commonly used to produce machine parts, lathe parts, and other components for various industries, including aerospace, medical, and automotive.
CNC machining services are highly versatile and can be used to work with a wide range of materials, including PEEK, PTFE, aluminum, Steel,inconel 718, and Teflon. This allows for the creation of highly precise and complex parts, making CNC machining an ideal choice for volume production.
CNC machine shops and machining manufacturers use a variety of techniques to create highly precise parts, including EDM machining and other advanced manufacturing processes. These techniques allow for the creation of highly complex geometries and shapes, ensuring that the final product meets the exact specifications of the customer.
Anodized aluminum is a popular material for CNC machining, as it provides a durable and corrosion-resistant surface. Aluminum anodizing is a process used to create anodized aluminum, which involves creating an oxide layer on the surface of the aluminum. This process helps to improve the durability of the material and enhances its appearance.
Overall, CNC machining offers a highly efficient and precise method for creating machine parts and other components. Whether you need quantity services or require high volume forging parts, CNC machining shops can provide the expertise and equipment needed to bring your designs to life.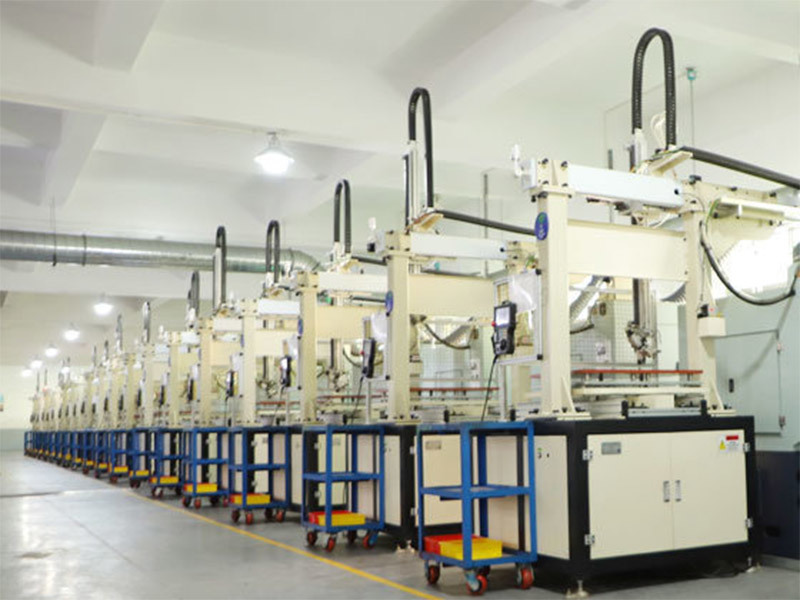 Custom CNC Machining Services Supplier – Metal Machined Parts Manufacturer in China
What material is normal use in large quantity machining parts?
The material used in large quantity machining parts can vary depending on the specific application and requirements of the parts. However, some common materials used for large quantity machining parts include:
Aluminum - Due to its lightweight and high strength-to-weight ratio, aluminum is often used for parts that require both strength and low weight. It is also highly resistant to corrosion, making it ideal for outdoor and marine applications.
Steel - Steel is a popular material for large quantity machining parts due to its strength, durability, and versatility. It can be used in a wide range of applications, including automotive, aerospace, and construction.
Brass - Brass is often used for parts that require good conductivity and corrosion resistance, such as electrical connectors and plumbing fittings.
Copper - Copper is an excellent conductor of electricity and heat, making it ideal for electrical and thermal applications. It is also highly ductile and malleable, allowing it to be formed into complex shapes.
Plastics - Plastics are commonly used for large quantity machining parts due to their versatility, low cost, and ease of machining. Some common types of plastic used in machining include nylon, PVC, and polycarbonate.
It's important to note that the material used for large quantity machining parts will depend on the specific requirements of the application, including factors such as strength, weight, corrosion resistance, and conductivity.
Below are some Aluminium and steel material for reference:
| | |
| --- | --- |
| Aluminium | Steel |
| Aluminum 6061-T6 /3.3211 | SUS303 /1.4305 |
| Aluminum 6082 /3.2315 | SUS304L /1.4306 |
| Aluminum 7075-T6 /3.4365 | 316L /1.4404 |
| Aluminum 5083 /3.3547 | 2205 Duplex |
| Aluminum 5052 /3.3523 | Stainless Steel 17-4 |
| Aluminum 7050-T7451 | Stainless Steel 15-5 |
| Aluminum 2014 | Stainless Steel 416 |
| Aluminum 2017 | Stainless Steel 420 /1.4028 |
| Aluminum 2024-T3 | Stainless Steel 430 /1.4104 |
| Aluminum 6063-T5 / | Stainless Steel 440C /1.4112 |
| Aluminum A380 | Stainless Steel 301 |
| Aluminum MIC 6 | |
| Mild, Alloy & Tool steel | Other metal |
| Mild steel 1018 | Brass C360 |
| 42Crmo / 20CrMnTiH | Copper C101 |
| Mild steel 1045 | Copper C110 |
| Alloy steel 1215 /1015 | Titanium Grade 1 |
| Mild steel A36 | Titanium Grade 2 |
| Alloy steel 4130 | Invar |
| Alloy steel 4140 /1.7225 | Inconel 718 |
| Alloy steel 4340 | Magnesium AZ31B |
| Tool Steel A2 | Brass C260 |
| Tool Steel A3 | |
| Tool Steel D2 /1.2379 | |
| Tool Steel S7 | |
| Tool Steel H13 | |
| Tool Steel O1 /1.251 | |
CNC Plastics
| | |
| --- | --- |
| Plastics | Reinforced Plastic |
| ABS | Garolite G-10 |
| Polypropylene (PP) | Polypropylene (PP) 30%GF |
| Nylon 6 (PA6 /PA66) | Nylon 30%GF |
| Delrin (POM-H) | FR-4 |
| Acetal (POM-C) | PMMA (Acrylic) |
| PVC | PEEK |
| HDPE | |
| UHMW PE | |
| Polycarbonate (PC) | |
| PET | |
| PTFE (Teflon) | |
Why Choose YUJIA CNC Machining Services as your reliable China supplier?
1.RFQ response within 1-2days.
2.High quality control by precision machinery and achieve ISO:2015 and IATF 16949:2016 quality control system.
3.Top class production equipment and testing equipment as DMG 5Axis, Zeiss CMM, etc.
4.Rich experience to cooperate with Fortune 500 companies.
5.More than 200 sets machinery with 3Axis,4Axis,5Axis to meet your high-volume capacity.
6.Professional and experienced engineering ability when facing challenge parts.
7.ERP system management.High flexibility in production dimensions, quantities, complexity, and technologies.